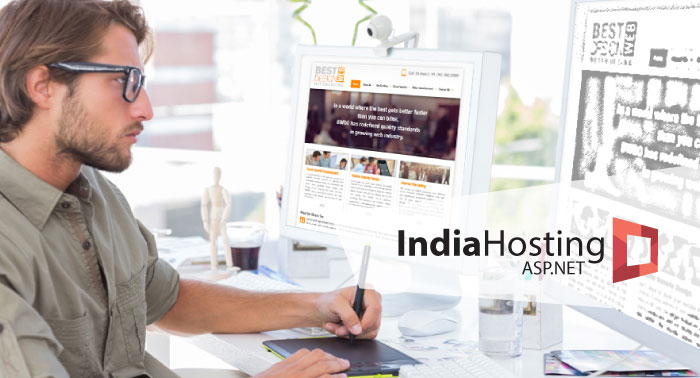 Website designing is not just about pasting bigger and catchy images to make something visually appealing, and cornering aside many other things and functionalities considering them of a low value. To design a good website, a designer must have an eye for minute details and always keep the basics in mind. Websites vary in great demand and are designed in such a manner that they should meet the purpose of businesses. Accordingly, you can hire web developer to meet the vision of your business. However, many web designers make some mistakes, these mistakes can be corrected but be sure they aren't doing a glaring damage to the real objective of the site.
Here are some of the mistakes that web designers often overlook.
Never take Font Size Lightly
The legibility of a site depends on the font size. If the font of the content is not properly picked, then the attention span of users remains lesser than 3-4 seconds. Earlier, websites used to have 12 pixels font. But it was unreadable.
If the font size is small, it makes thing unclear. Difficult to read, hence keep it between 14 to 18 pixels. The font size differs for footer, in-between content, and headers. The maximum size for header and footer are 35 and 15 pixels respectively.
A copy is written for users to read i, but what if people aren't able to read it. It's disturbing, isn't it?
Note that not all font sizes are same with pixels. For instance, 15 pixels in Arial fonts wouldn't be equal to 15 pixels in Calibri. Thus, to test the font's size ability you should prefer a web developer for hire.
Rotating Banners or Sliders are Evils
These banners or sliders gnaw the focus of a homepage. Again it depends upon the type of business; sliders can go for an E-commerce company but not for a tutorial website. Sliders are generally two or more; so when users' attention span gets fixed on it and want to read it further, it changes so fast. Along with arousing curiosity, it also frustrates the users as well. Only 1 percent people click on rotating shadows: they treat them like running ads or auto-play videos. They look good but chances of conversation are robbed off. To make good homepages with straight banners, one needs to hire web developer.
Contrasting Background
Website makers either go for lighter ones or darker ones. Using light colour font in light backdrop or dark color font in dark backdrop is a mistake. It may look good offline for printing purposes, but sadly not online. The content or information on the site should be visible to all, despite the age differences.
So use light font with dark backdrop and dark font with light backdrop. Have you ever thought why books have black font on white pages? Because it's easy to read! Always remember to keep the web pages' designs visually appealing and never make the fonts muddy.
Stay away from Flashy Designs
Stuffing too many flashy designs for every page and message is a bad idea. Rather designs for the websites should always be themed or sound appropriate to the need. Flashy things keep sales and conversion at bay.
Line Height
Researches show that 70 percent people on internet prefer reading black text on white background, just like a book. When one works on line height along with font size, color and background, the mission of clear reading gets accomplished. A poorly chosen line height makes the text look crowded and boring to eyes.
Web designers can find web developer jobs online if they are truly determined on the above mentioned conjectures. As a designer, make sure that design works for the clients all the time.